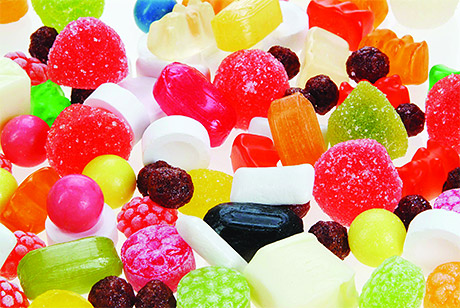 Sweet & Fruit flavours trends are constantly changing as new innovations and ideas are created.
Through our close collaboration with our customers, we have created new and exciting Sweet and Fruit flavours for various different products which allow CP Ingredients to be at the cutting edge of new flavours trends in the market.
Our Sweet and Fruit flavours are used in the beverage, confectionary, sweet sauces and many more.C.P. Ingredients offer functional flavours to meet industry specific requirements while still offering an endless library of flavours to meet exact flavour profile requirements.
Sweet Flavours
| | | | | | | | | | | | |
| --- | --- | --- | --- | --- | --- | --- | --- | --- | --- | --- | --- |
| Apple Crumble | | | Caramelised apple | | | Cough Candy | | | Rose | | |
| Apple and Cinnamon | | | Caramel Toffee | | | Custard | | | Sticky Toffee Pudding | | |
| Banoffee | | | Chocolate | | | Fruit cake | | | Strawberry &amp cream | | |
| Barley sugar | | | Chocolate -Dark | | | Honey | | | Toffee | | |
| Bubblegum | | | Chocolate Mint | | | Ice-Cream | | | Toffee Vanilla | | |
| Butter Toffee | | | Chocolate Orange | | | Maple | | | Treacle | | |
| Butter Vanilla | | | Chocolate -White | | | Mocha | | | Treacle Toffee | | |
| Buttermint | | | Christmas pudding | | | Rhubarb and custard | | | Turkish Delight | | |
| Butterscotch | | | Coconut | | | Rhubarb Crumble | | | Vanilla (extensive library) | | |
| Cake | | | Coffee | | | Rich Fruit | | | Vanilla Creamy | | |
| Cappuchino | | | Cola | | | Rum &amp Butter | | | Vanilla Bali | | |
| Caramel | | | Cookie | | | Rum &amp Raisin | | | Vanilla Bourbon | | |

Natural,

Artificial
Alcoholic Beverages
| | | | | | | | | | | | |
| --- | --- | --- | --- | --- | --- | --- | --- | --- | --- | --- | --- |
| Amaretto | | | Beer | | | Brandy | | | Champagne | | |
| Cherry Brandy | | | Cider | | | Gin | | | Irish Cream | | |
| Irish Whisky | | | Kirsch | | | Maraschino | | | Peach schnapps | | |
| Pina Colada | | | Rum | | | Sherry | | | Sparkling Wine | | |
| Whisky | | | Whisky liquer | | | | | | | | |

Natural,

Artificial