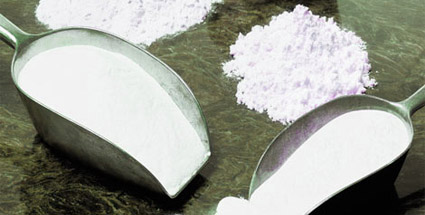 C.P. Ingredients can supply a broad and sophisticated range of functional dairy ingredients. Our supply partners give us a unique insight into current trends in the food industry and allow us respond to our customer needs.
Our likeminded partners share the view that quality, innovation and service are essential to any business relationship.
Our core competencies are as follows:
Food Formulation
Provision of innovative dairy solutions
Technical support
Ingredients can be available in Kosher and Halal quality if required.
Yoghurt Powders
ph 4 – 4.4 Intensive sour skimmed milk yogurt powder
ph 4.5 – 4.8 Medium sour skimmed milk yogurt powder
ph 5.3 – 5.4 Mild sour skimmed milk yogurt powder
26% whole milk yogurt powder
42% Cream yogurt powder
Yogurt powders are also available in organic quality.
Whey Permeate Powder
Lactose
Edible grade : Diverse mesh sizes.
Whey Protein Concentrate
28%, 35% , 50%, 60%, 70%, 80% UF – protein enriched.
Milk Protein Concentrate
Organic Powders
Yogurt powders : full range (see left)
Cream powders : spray dried
Skim powder
Full cream powder
Lactose edible grade
Sweet whey powder
Demineralised whey powder, 40% : 50% : 70% : 90%
Whey protein concentrate( WPC ) , UF- protein enriched, 28%, 35%, 50%
Milk Minerals – Concentrate
Skim Replacers
Protein options: 20%, 25% , 30%.
Skim powder substitute based on all dairy ingredients.
Many of the formulations are produced to individual customer requirements.
Full Cream Replacer
24% dairy fat : 12% protein. Typical milky flavour.
Extensively used within the chocolate confectionery industry and also as a full cream powder extender/replacer.
Cheese Powders
Cheddar
Blue
Camembert
Parmesan
Emmental
Other ( on request )
Cream Powders
42% cream powder
50% cream powder
70% cream powder
75% cream powder
Quark Powder
Production from fresh white cheese
Latte milk Powder
Skim powder substitute with particular application in sweetened condensed milk production.
Demineralised Whey powder